Take a Look
2011 Prayer Breakfast Speaker
He has also taught world religions for 25 years with four seminaries. He has spoken in China, Cuba, Brazil, Australia, Europe, Israel, Greece, Egypt, Bangladesh and Turkey and served as a shortterm missionary to East Malaysia, in Southeast Asia.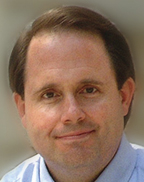 Dr. Denison currently serves on the board of the Baylor Health Care System and as chair of the advisory Board for Dallas Baptist University.
He teaches Ph.D. seminars and graduate-level classes for Dallas Baptist University and serves as a teaching fellow for the B. H. Carroll Theological Institute.
He has taught on the faculty of Southwestern Baptist Theological Seminary and at McAfee School of Theology, and has served on the boards of Dallas Baptist University, George W. Truett Theological Seminary and the Center for Christian Ethics at Baylor University.
Prior to founding the Forum, Dr. Denison was senior pastor of Park Cities Baptist Church, a 10,000- member congregation in Dallas, Texas. He also pastored churches in Midland and Mansfield, Texas and in Atlanta, Georgia.
He earned his Ph.D. in Philosophy of Religion and Master of Divinity from Southwestern Baptist Theological Seminary and received a Doctor of Divinity degree from Dallas Baptist University. More >